This is the 16th post in a 31 Day series: Creative Inspiration. Check out all the posts here.
Braden resting so peacefully in this cool, comfy bed. What's not to smile about?

Can you believe we are just over half-way in this 31 Day Series!?
It has been fun really getting back into the blogging habit, but I must be honest, it is tiring me out as well! In order to be inspired in our creativity, we need rest and to be rested. So, today is a rest day. I've left you with this restful photo for today.
I'm linking up here: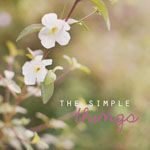 Happy Sunday!