I'm linking this beach photo at Simple Things for Simple Things Sunday. I love that we are close enough to the beach that it can be our destination for a quick weekday run. It doesn't get better than that.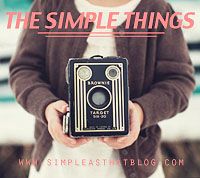 I'm entering this amusing photo of Nicholas over at Weekly Top Shot, a new photo linky I found this week. It cracks me up but it is soooo him. Reece & he were filming a gift for Braden. Nicholas' character speaks in a British accent and tells the audience a story as he sits in his La-Z-Boy by his hearth sipping apple juice out of a crystal goblet with a book in his lap.
I'm linking this photo up at Nihao, Y'all. 
My 365 Photos from last week. You may notice there is more than one per day. But once I get going, I never take just one! So far, I haven't missed a day. Loving it.
Since were are on the subject of photos, I know many use Instagram. Here is a great article about using it safely, click here.