This is my first post after a little blog hiatus. I was in India with my family for the past ten days. It was an amazing trip to say the least. It is a rough place to travel but at the same time the people are really wonderful and the country is steeped in culture, history, spirit and life. It is possible to travel comfortably there and with a history of service and luxury, they know how to treat guests. We had the perfect balance of relaxing holiday and adventure. I'll look forward to sharing more about our trip in the days to come, but for today I am only going to share my ten most favorite photos from our very first day in India.
Our first day was spent in Delhi while my husband was at a business meeting so it was me and my three boys (ages 12, 10 & 6) navigating Delhi on our own in the 107+ degree heat. We hired a taxi from our hotel and went to see the Red Fort & do a little shopping (obviously not my sons' idea to go shopping). It was nothing special so don't expect anything too spectacular from these photos. But the rest of our trip was just spectacular.
(In the interest of time, I did not edit these photos. They are SOOC. Please forgive!)

I'm linking up over at Shimelle.com as part of the Beyond Blogging for Scrapbookers class.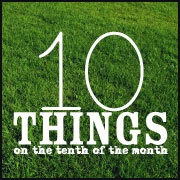 FAMILY X 12 MONTHLY BLOG HOP TOMORROW
Tomorrow come back to the blog for another FAMILY x 12 blog hop to see more beautiful family photos. And if you'd like to join us, please let me know (email me or leave a comment and be sure to sign in with your email address). On the 5th of every month (except this month) we share our one family photo for the month.