This photo makes me smile for more than one reason. First of all, it is so Reece - if there is nothing else consuming him at the moment, he is reading. I love that this custom made Bionicle is joining him on his bed. He is almost 13 but still loves Legos as much as he did at 3 when he first discovered them. This morning he had dug out our Bionicle encyclopedia and he was pouring over it and searching for just the right pieces to come up with his very own personalized Bionicle. I'm holding on to these moments of boyhood while they last.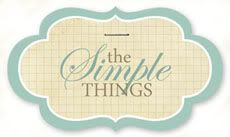 GUEST BLOGGER & GUEST BLOGGING
Thank you everyone who stopped by yesterday to read the tips from my lovely guest blogger, Vernell. I loved her tips and will be ready to go the next time I bake some CUPCAKES.
We had a few requests for her icing recipe so I will be posting that very soon. She sent it to me but I am having some odd email problems (possibly related to government internet blocking?) and when I get them fixed, the recipe will be up!
Don't forget to pop over to Vernell's blog on Monday when I will be guest posting on her blog and sharing my tips for making cupcake topper designs from chocolate!
Similar to these - but the ones I made for her blog are a bit more sophisticated:
To see everything CUPCAKE related on this blog, click here.