A few things that made me smile over the past week:
Big brother and littlest brother (in China: Da Erzi [Big Son] & Xiao Erzi [Small Son]) having a moment while they wait for Mom & Dad to lock up the bikes.
Funny faces! I pulled out my camera and he pulled this face. He thought he was so funny. He had to see it right afterwards.

Spending the entire school day observing my middle son at school.
(It is policy at both schools where our kids attend that parents are invited & encouraged to observe their child for the entire school day. I've always loved volunteering in my kids' classes. I love getting to know the teacher and the other kids, but in these private international schools as well as in Chinese schools, that is not the norm. So, it is a treat to get to hang out with my kids every once a while and see what they do every day starting with riding on the bus with them in the morning until it is time for me to leave to go pick-up youngest brother. The benefits have been far too many to name in this short blog post!)
I'm linking up over at Rebecca Cooper's blog for her Sunday Simple Things.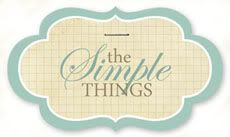 COMING UP ON THE BLOG
* Come back tomorrow for Menu Planning Monday, My Week in Photos (Project 365 & Project Life) and MAYBE a few other surprises.
* May 5 I will have a mini blog-hop to showcase my monthly personal project FAMILY x 12. If you are taking a monthly family photo (or would like to start) and would like to join us for a little support, motivation and light accountability, leave me a comment or send me an email and I'll be in touch with the details. (A family photo can be whatever you define as family, even if that is just you and your spouse/partner or you and your cat [dogs count too]!)