Can you believe it? More cupcakes!
Yet another bake sale. My older two boys' school has an annual fundraiser in which the kids organize everything. They decide where they money will go, how they will raise money and organize all kinds of booths to do it -  a guess how many booth, bounce houses, manicure station, face painting, arts & crafts table, cafe with entertainment, car wash, obstacle course, etc. They organize volunteers, make signs, etc, etc. This was my personal contribution - cupcakes! That is no surprise. Oh, and I also volunteered to be a wandering photographer, so I will share some of those photos soon.
Making those cupcakes is quite a SIMPLE THING but it makes me happy every time. It is a lot of work and I have to plan my week for plenty of baking time as well as decorating time. But it is rewarding and it means a lot to my kids. They get so excited when they have an event that needs food. They always volunteer me for cupcakes. I love when they get into it and when they help me decide which ones to make. My only criteria are that we can find the ingredients relatively easily in Beijing and they aren't too difficult so I can make a lot in a reasonable amount of time.

Nicholas helped choose what to make this time. He really wanted me to make these pie cupcakes. I must admit, those are the last ones I would have thought he would choose.

I chose these for variety. I get bored making too many of the same ones.

Nicholas didn't want me to make these because he said Easter is over. In my view, rabbits are always in fashion and it is the year of the rabbit so that would be true, especially this year. And we attempted to make them red since that is the Chinese color for celebration, but they turned out more like dark pink. Oh well. They are still pretty cute.

And this picture makes me think of that Sesame Street song - Which of these is not like the other? Which of these just doesn't belong? (I'm sure those aren't the exact words, but hopefully you know which song I mean.)

I also made more bird's nest cupcakes like I did last week for our other school.
And here we are in the taxi on the way to the FUNraiser, buried in cupcakes.


The ideas for the rabbits came from FamilyFun.com, the pies come from the book Hello, Cupcake (I strongly recommend it if you like decorating these kinds of cupcakes or want to learn. They have excellent instructions and a fun blog with tips.), the mad scientists came from googling - just saw several photos from different locations and copied and the bird's nest cupcakes I made up by combining different recipes for nest cookies and using them as cupcake toppers.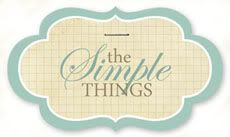 To see everything CUPCAKE related
Click here for CUPCAKE BAKING TIPS from my guest blogger, Vernell.

In a few hours at 8 AM PST come back to my blog for the monthly One Little Word Blog Hop for Ali Edward's class at Big Picture Classes. This month we have 21 people showcasing their monthly project for April.
The class is still open for registration at BigPictureClasses.com and once you sign up, you are welcome to join us for the next blog hop. We do it every month on the 1st. Just send me an email.
Come hop around and see what the students did for their April projects.