Hello again! It has been another week between posts. I will include my week in photos with Simple Things again this week. Scroll down to see which photo I chose...
Sunday, March 13
Passing time while waiting for our brunch food by listening to something on Dad's phone. Likely a recording of themselves.
Monday, March 14
Reece HATES all vegetables as well as fruit except apples. I usually let him get away with not eating veggies, but every so often, I insist he eats some broccoli since it is the best food out there.
Tuesday, March 15
Every week Braden brings home one of these that acknowledges something important he does at school. This week's acknowledgement reads: We honor Braden for showing the virtue of gentleness when he practiced singing and used clam gestures and motion.

Wednesday, March 16
I relish watching him grow in his independence. Though not to be overshadowed by his absolute love of FRUIT!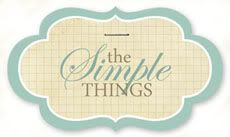 General safety is not a huge priority any where in China. Even at Braden's school that is so diligent and organized, things we would never dream of at home, do occur (like when I visited the classroom and one of the five year old girls carried over a tray with a teapot full of hot water and poured me a cup!). This week he learned how to peel and cut an entire dragon fruit under the supervision of his teacher! I know he didn't use a super sharp knife, but could you ever imagine that happening at home?? He is an enthusiastic fruit eater (maybe an addict?) and helped prepare the fruit 3 days in a row until they told him it was someone else's turn. Now he loves preparing fruit at home. Fine by me! I love the help.

Thursday, March 17
Braden lost another tooth! you can see two spaces on the bottom now. Hurray! Though he was kind of sad when this one fell out. I was waiting for him to get ready to go home and he was holding his gloves in his teeth and out it came!
Friday, March 18

I took a 3 day travel photography workshop this weekend. After a morning of travel to our destination of Wuzhen, a water town near Shanghai, China, we headed out to start capturing photos. I was on this bridge taking scenery photos when I noticed this man heading in my direction. I kept my camera to my face, waiting for his approach, with my focus point set exactly where I wanted it (furthest right hand point) and when he came in to position, I made a slight turn and CLICK! I knew I had it. One of my favorite photos from the weekend caught in the first hour of the workshop.
Saturday, March 19

We ventured away from the touristy part of Wuzhen and quickly encountered this guy. He was selling these straw hats from his wooden cart. He approached me putting one on my head saying in Mandarin 'Pretty! Pretty!' Of course he was trying to sell me one. One hat cost about $3USD, but I didn't need one. I told him I couldn't carry one and he showed me how to carry it easily! Funny. While we were conversing, I knew I had to take the opportunity to take a photo. I put the hat down and turned away. Meanwhile, my photography partner came up to help translate. He took a picture of the man's hands demonstrating how to easily hold the hat. When my partner turned to go, the man started to harrass him for money for the photo he took. It didn't even include his face - it was just of his hands. He was getting agressive and grabbing at clothes. My partner looked at me and asked me what he should do. We had a brief consult and decided it was better to give him a small sum to avoid any violence. He gave him just about the equivalent one USDollar and that did the trick. It's unfortunate and it will probably encourage him to do the same to the next tourist. It is a tough call to make. It is better to be safe for sure.
Check back later today or Wednesday and I will be posting more photos of my trip to Wuzhen.