NOTE: My Simple Things entry is the last photo this week. I've decided to combine my week in photos wrap up with my Simple Things at least for this week. We'll see how it goes!
Sunday, February 27
Hot pot for dinner on what we thought might be the last cold day of the winter.
#2

Nicholas loves noodles (mien).
Monday, February 28

The view from my desk. You can see the top edge of my Mac Book, Braden playing Wii, and one of the twin towers out our living room window. Also notice my scrapbook cabinet door is open - I'm working on my last layout for Layout A Day so everything is a mess.
Tuesday, March 1

All the tea in China! I couldn't resist taking this photo as I was riding down an elevator in the Tea Market Area of Beijing. There is actually so much more where these buildings came from but it is all full of tea shops. You've never seen so many tea shops, distributors, tea supply shops, de-leafers, etc, etc, etc. I'm sure at some point All the Tea in China passes through these buildings! Ha!
#2

Here is one of the little shops inside one of the buildings. This woman sits here all day removing the leaves from their stems ready to be packaged, sold and then made into tea. What a job. Just a moment later, at the next shop, I was crouching down to take a photo of another woman doing the same thing and before I realized it she stood up whipped her heavy wool blanket at me which came inches away from my (expensive) camera lens. I immediately said sorry in Chinese, looked up expecting to see a softened face with the start of an understanding smile, but she kept right on ranting and raving. Her face was anything but soft or smiling! I kept repeating in a calm voice Sorry, sorry, sorry (dui bu qi) as my friend and I slowly and calmly walked away. Such a strange experience.
This is the first time taking photos that I have experienced anything close to this. I've been told to stop in so many words but never in such a violent and mean way. And of course, I always respect the request. I've pushed it with some men before but I usually can tell when I can get away with it. That is the Chinese culture - you push until they push back enough that you know it is time to stop. It is not unusual to be told no, but it is not always true, so you have to push it to really find out.
Anyway, I am sure something was a little off about this woman. She sits in this dark shopping mall hunched over a basket all day separating leaves from stems day after day after day so I am not surprised she was a little agitated. I was surprisingly calm about the whole thing. My heart was racing a little faster, but I felt unfazed - surprisingly so. Two and a half years living in China has hardened me which is not all bad. If I can be careful not be rude in certain circumstances (especially when back in my home country), then I quite appreciate my newfound assertiveness. And feeling that I don't have to always apologize for myself and I can just insist or even simply ask for what I want. It's definitely a new side of my personality.
Over the weekend, Dad rearranged the loft beds in Reece & Nicholas' room. It looked really nice and gave more floor space in the middle. Reece was very excited about this new change and had some ideas of his own on how to improve the arrangement of their room, so in the morning before school mind you, so quietly I didn't even hear him in the next room, he moved the bookshelves to face Nicholas's bed making a little study and put the dresser against the opposite wall. In this photo they are in the middle of reorganizing the books on the book shelves. Much to my dismay, the pushed them all off the shelves sure that they would get them all back on before time for bed. As I suspected, that was a little ambitious, but by Saturday all books were back in their rightful place and boys have a newly arranged room they are excited about.
In this photo Braden is as excited as they are and wanted to play around on the beds before time to get dressed and eat breakfast before school.
Thursday, March 3 
Every morning I ride Braden to school on this bike. We bring the bike down in the elevator, down these few steps and then I lift Braden into the kid seat, strap him in, while he puts on his gloves and we buckle up his helmet. That's his backpack sitting in the basket. I thread the handlebars through the shoulder strap so that no body can knick it off the bike while we are at a stop light. I do think this is highly unlikely not to mention there is nothing of significant value in the backpack, but considering I have stopped a pickpocketer in action in our neighborhood, why take any chances, I say!
Friday, March 4

Dad agreed to take Braden to school this day so I could get ready and be on time to leave for the orphanage by 9AM. I work at an orphanage once a week. We are starting a preschool for the little ones there so they will be ready for elementary school when they are old enough and will have less developmental delays when it is time for those that are lucky enough to integrate if any of them are adopted.
In this photo, Dad is opening our front door while Braden is putting on his gloves just before following Dad out into the hallway towards the elevators.
Saturday, March 5

I made homemade pizza crust and Paul made homemade sauce. Paul used his background as a part time Pizza Hut delivery guy in college to toss out the crust. We topped it half with vegetables and half with the German salami given to us by our friends who received way too much from a work colleague. 
#2 (Simple Thing)
Paul and I made this pizza together - all from scratch (except the cheese, veggies & salami). It was a fun activity to do together and since it was about as healthy as a pizza could get, we felt good about serving it to the family.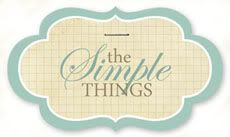 Since the crust was whole wheat, it was quite filling and this pizza fed all five of us with leftovers! Everyone loved it. The crust was a very nice texture. It wasn't my favorite but as my foodie husband said, we can adjust the flavor of the crust but the most important thing was the texture was excellent. We will be using this recipe again even if we make a few of our own adjustments to it! Great homemade fairly healthy dinner - huge accomplishment.